In a phenomenal year for music, picking the best 25 projects seemed a lot harder than it needed to be. 2018 brought textures that pierced and soothed, rocked and mangled, the avant-garde side of things becoming a real force to be reckoned with and the underground knocked heads with the mainstream in beautiful ways.
It's a year that I removed my earphones begrudgingly every time as there were such so many quality tunes to consume, so here are the main reasons I sighed all those times I actually had to InTerAcT with anyone.
Here's what kept me busy:
---

25. Kate Carr – I Ended Out Moving To Brixton
Field Recordings, Sound Collage
Ambient, Drone
UK – Flaming Pines
Carr's I Ended Out Moving to Brixton is a lesson in sound collage seamlessness as the former Sydneysider details her relocation in audio, piecing together urban vignettes in the form of voices, mouse clicks, traffic, club music and many other seemingly mundane tidbits that somehow construct a vivid and enticing picture. Underneath the sound pieces drones airy ambiance that connects each sketch to the next and pulses between phrases and visions. It's amazing how Carr positions these sounds in such a way with her underlying compositions, constructing timelines between different "snapshots", just like the sampled announcements of the "Victoria Line train" naturally meld in with the warbled soundtrack of standing outside a techno club as if we are along for the journey. Among the voices and sirens and swirling ambiance, I Ended Out Moving to Brixton is a suspenseful peep into a world I've never seen and spells a concrete centre just as, if not more, effectively than I believe pictures and words could. Pieces like this are what I believe transportational music really is. 
---
24. Xinlisupreme – I Am Not Shinzo Abe
Noise Pop, Noise
Shoegaze
Japan – No Label
Xinlisupreme layer their pop structures under a disgustingly distorted layer of ethereal noise, a piercing blanket that completely swallows what could possibly be catchy J-pop tunes, but I honestly can't tell. Initially a noise rock band of the early noughts, Xinlisupreme collect their spontaneously dropped, more electronic driven releases of the last decade on IANSA, the name of which saw them booted from their former record label due to the critique of current Japanese prime minister, Shinzo Abe. The relentless, glittering onslaught of the first track, "Seaside Voice Guitar" introduces IANSA with a violent palette of swirling, glitching drone, one that highlights the band's tendency to tastefully abuse the consuming sound of shoegaze to oppressive effect. This manic sonic force wraps vocals that range from angered shouts (as on title track "I Am Not Shinzo Abe") to dreamy wails ("Oh Yeah"), but mainly leave no room for vocals at all. The instrumental tracks hit hard and fast, where even the interludes don't cease to distort every bit of sound that's there. IANSA is a really interesting collection of songs that sees noise as the main event and pop in the back seat, the way it should be. 
---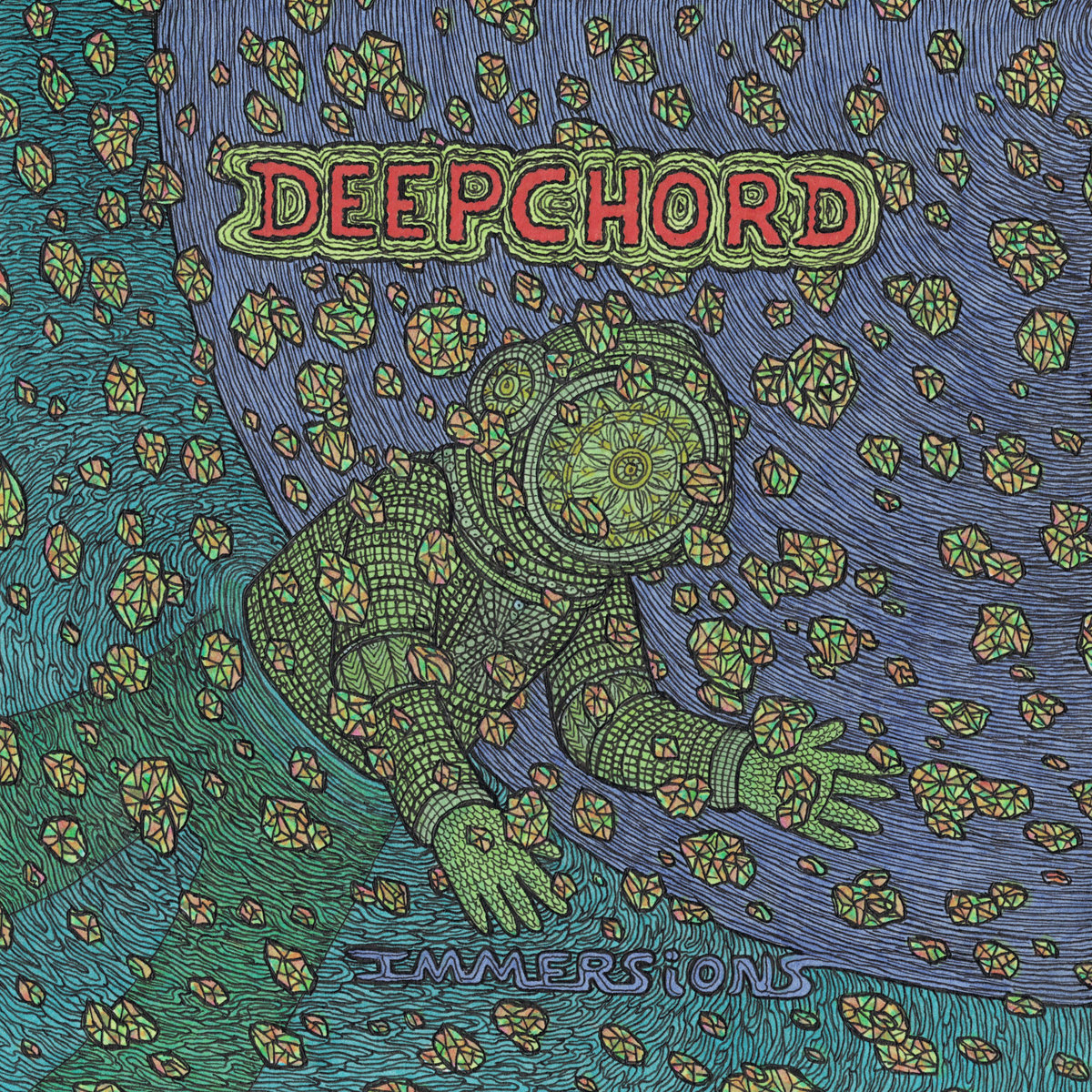 23. DeepChord – Immersions
Dub Techno, Ambient Techno
Nature Recordings, Ambient Dub
UK – Astral Industries
Although technically opposites in the sonic sense, ie. the unpredictability of the Earth versus the strict, calculated unce unce of EDM, nature recordings and techno go hand-in-hand. Immersions is a characteristically deep and sparse venture that circles organic ambiance around understated, driving techno, a steady evolution from atmospheric echoes of dark forest to mid-tempo dub. Part I begins with the gradual layering of nature snippets upon airy, synthetic ambiance where the first woody beat appears from, carried by swirling ambient pulses. Bass thumps uncover themselves from a murky, watery, multiple minute intro on Part II which resembles a rave on a deserted island beach. The two movements incorporate the ambiance in ways that ensure that it's as crucial to the evolution as the beats themselves. Crickets, running rivers, waves, wind amidst leaves and frigid breezes whirl within each piece to set a hypnotic, cold and aquatic surround to delve into and explore. 
---
22. Car Seat Headrest – Twin Fantasy
Indie Rock
Singer/Songwriter, Power Pop
US – Matador
Twin Fantasy's second interpretation replaces the laptop microphone with a full studio setup and is no longer the scratchy, bedroom affair that it once was, now a glossy, immaculately produced album detailing an interesting human and his interesting thoughts. Twin Fantasy is not merely a remaster of the old, and instead offers an entirely different listening experience as lyrics and phrases are altered to reflect the jump forward in time. It remains faithful, however, and Toledo's phenomenal songwriting is clearer than ever, no longer shrouded in low-fidelity to allow his characteristic voice to reach new heights on tracks such as "Beach Life-In-Death", and "Bodys", where the extra oomph gives the biggest moments the weight I always thought the original lacked. Although not as contextually desperate as before, Twin Fantasy V2 is still the album whose lyrical content will keep you glued to your speakers and evoke your own introspective moments as you analyse Toledo's plight as someone who doesn't quite fit in and whose explorations in love hurt to look back on. Nothing about this new rendition takes that away. It's very clear that the two versions are very different albums and are not interchangeable, but as far asking which one is most suited to introducing Car Seat Headrest to someone new, this is the one to push. Fuck the people who think this was a cash grab. 
---
21. Nostrum Grocers – Nostrum Grocers
Abstract Hip Hop, Jazz Rap
US – Ruby Yacht 
Yeah look, Milo may have said some very questionable things on the interwebs throughout 2018, but it didn't detract from this collaboration that was already bound to be stellar. On the projects of either, Milo and Elucid collabs were what I was always fiending, and even made for the best track on 2017's Who Told You to Think​?​?​!​!​?​!​?​!​?​!. Being obviously close friends makes Nostrum Grocers a lesson in duo chemistry as neither take the spotlight, and instead bounce off each other effortlessly, brilliantly, meshed by self-produced, jazz-sample heavy beats that glue to their style deliciously. Milo's signature glitchy production blossoms on cuts like "Milk Drunk", while Elucid comments very relatably about overpriced avocados after a Fantano sample on "Where'ing Those Flowers", the lack of an overarching concept is a fresh and freeing change to the album-based solo music of the two. Here, styles switch and narratives jump here and there, yet their strong, conscious lyricism never lacks. Milo is still a nerd and Elucid triggers you to question your existence as usual, and its all wrapped up under 30 minutes as a fruity bite of jazzy abstract hop. 
---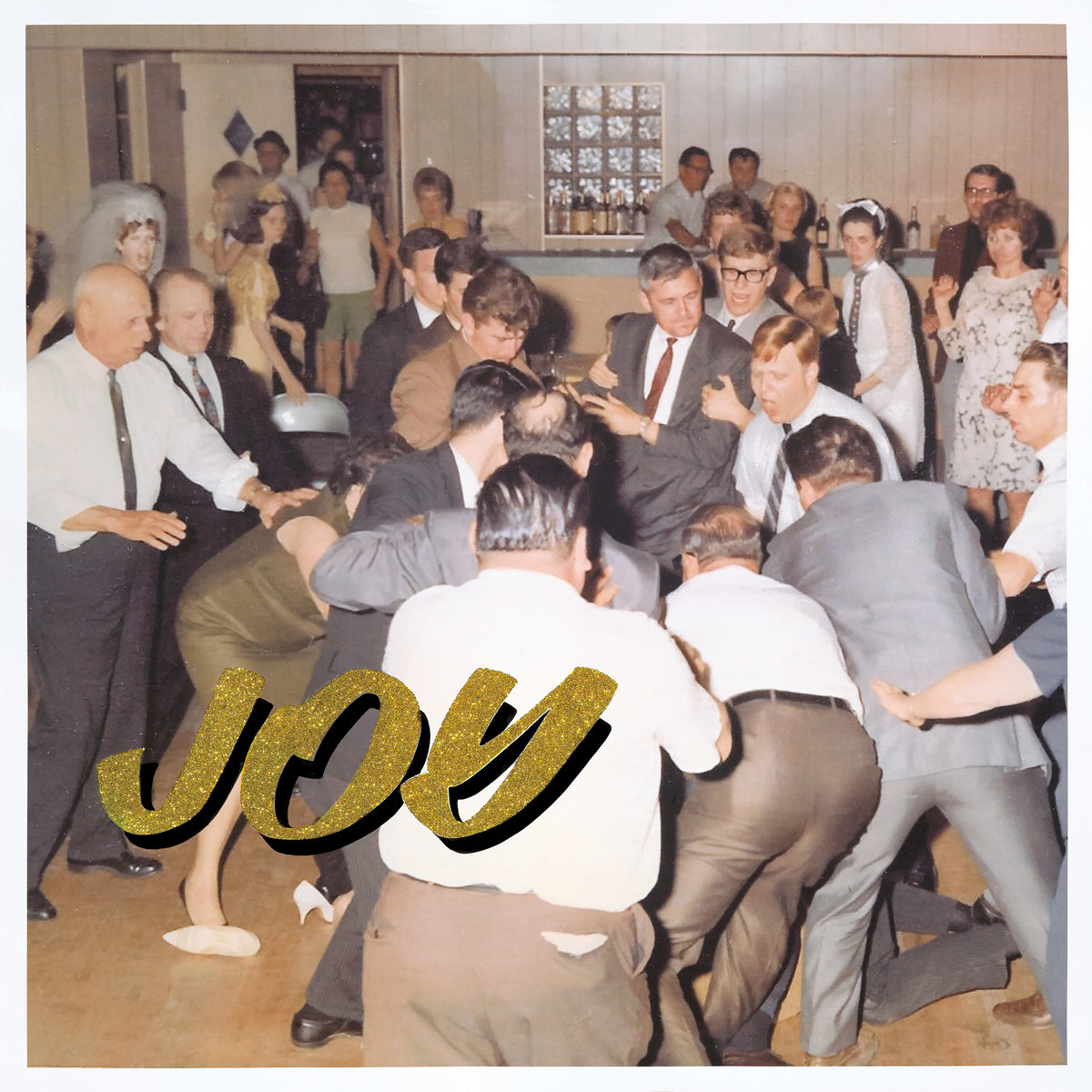 20. IDLES – Joy As An Act of Resistance
Post-Punk, Post-Hardcore
Punk Rock, Art Punk, Noise Rock
UK – Partisan
If you don't think you've had your daily dose of Britishness, IDLES second rowdy outing couples nicely with a cup of tea and a grinding Bristol accent, delving into all things political to quench your thirst. JAAAOF is an aggressive, targeted venture rooted in the classic post-punk sound driven by relentless drums and bouncing bass that entangles topics that you'd rather avoid discussing with your gran. Homophobia, toxic masculinity, immigration and societal norms are all critiqued and threaded within quotable shouts as singer Talbot builds anger by exposing his own flaws and vulnerabilities, an approach that distances itself from the hyper-masculine "fuck everything" aesthetic of traditional post-hardcore. It's noisy and rebellious, yet its messages are made undoubtedy poignant through it's incredibly catchy hooks and choruses, with cuts like "Never Fight a Man With a Perm" and "Television" squeezing yells from your lungs. JAAAOR isn't going to change any minds, but undoubtedly fuels the fires of many during a turbulent time in the UK, one grinding anthem at a time. 
---
19. Haley Heynderickx – I Need To Start A Garden
Singer/Songwriter, Indie Folk
Indie Rock, Chamber Folk
US – Mama Bird Recording Co.
It's so refreshing to hear such a beautiful debut that has the indie folk genre tag, an otherwise derivative and out-of-ideas genre to me, at least contemporarily. What Haley and her whack-spelled last name achieve on I Need to Start a Garden is an album that is deeply conscious, relatable and immaculately arranged with passages that touch on the complexity of American primitivism fingerpicking and dip casually into thwarts of psych. This vast sonic palette complements an incredible voice that is clearly comfortable to yell and equally to whisper. Her clever lyricism can come rooted in analogies (as in the beautiful, "Bug Collector"), or in an anxious, self-questioning manner ("Show You a Body"), and you'll always believe every word she says, as such confidence is rarely found in debut. An amazing start to a hopefully expansive career, Haley and her guitar become memorable sounds from the first strum. 
---
18. Hermit and the Recluse – Orpheus vs. the Sirens
Abstract Hip Hop, East-Coast Hip Hop
Experimental Hip Hop, Conscious Hip Hop
US – Obol for Charon Records
The lyrical existentialness found on Ka's 2016 project Honor Killed the Samurai takes an entirely new conceptual form over Animoss' phenomenal production, building this mythological vibe that Ka manages to appropriate and relate to his own plights. An epic but somewhat minimal canvas is constructed with the beats which, in fine abstract hop style, tower without the need for actual percussion in a few tracks as Ka paints vivid lyrical pictures. The strings, melodrama and transportational atmosphere remind me of 2013's El Negro by Signor Benedick the Moor where non-traditional hip-hop timbres are similarly repurposed to sketch sprawling sounds, progressively expanding and pushing what can actually be rhymed over. Orpheus vs. the Sirens is another example that shows that hip-hop is still evolving, can be twisted and tell stories upon soundscapes you'd never think would compliment. 
---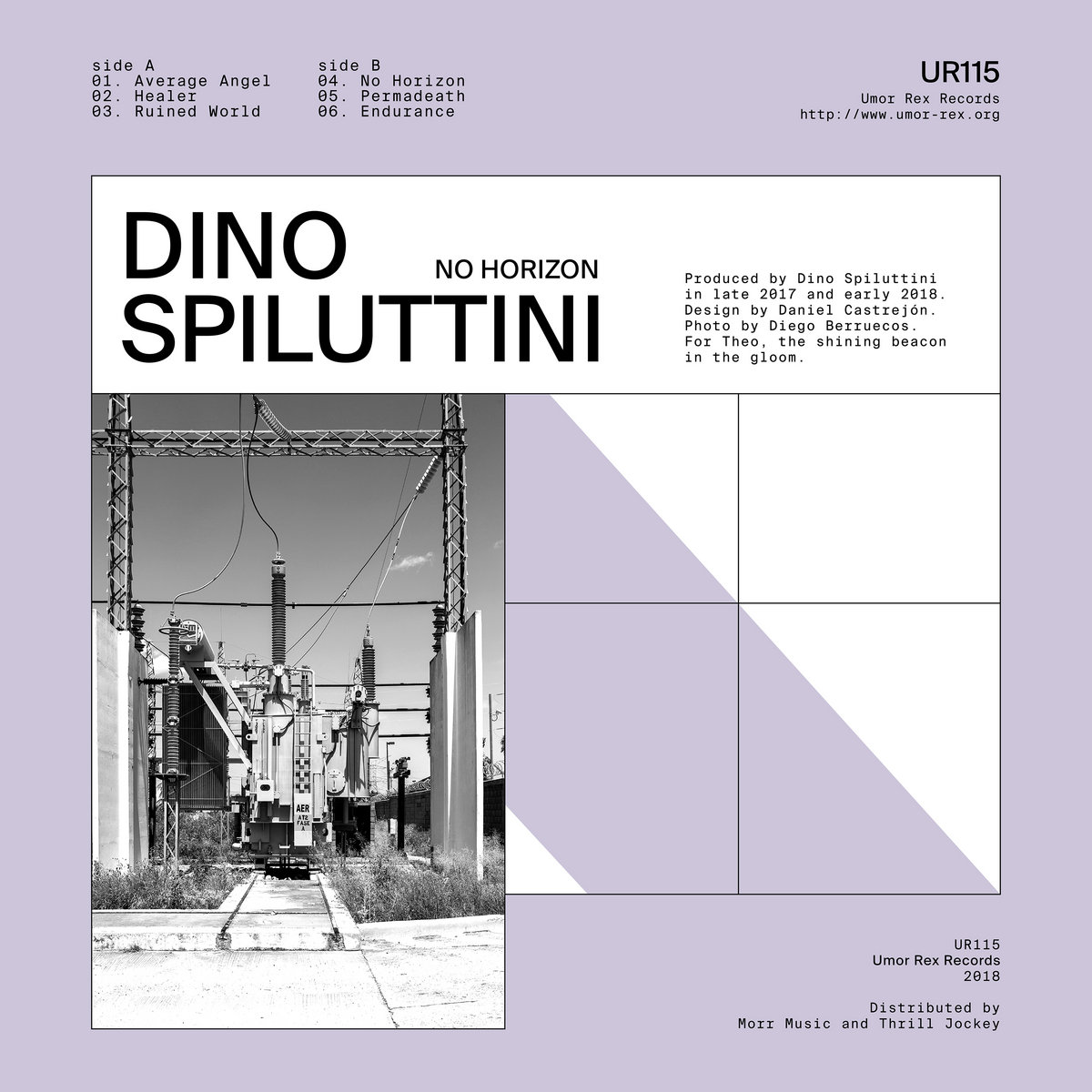 17. Dino Spiluttini – No Horizon
Ambient
Tape Music
Austria – Umor Rex
No Horizon's warbling, tape-hissing atmosphere treads the line between Hecker's active ambiance and the heavy loop manipulation of Basinksi. Starkly mysterious and suspenseful, Spiluttini doesn't hesitate to dip into harshness to expand a rainy-city-district atmosphere that constantly dares to be swallowed by light droning static, constructing walls of anxious, glitchy piano in tracks like the opener, "Average Angel" and adding another layer of grumbling texture under more hopeful tunes like its follow-up "Healer". However, it's the apparent feeling of decaying hope that resonates within each track that carries the emotive weight as the evolution of each song's core loop reflects defeat in a beautiful way with its steadily decaying structure. The final two pieces embody this sonic realization, firstly "Permadeath" with its constricting, noise-bordering crunch, and finally "Endurance" whose multi-tracked piano lines emit the last real glimpses of positivity alongside towering synths that dare to smother them. An underappreciate ambient gem from a phenomenal year for ambient music, No Horizon builds a dry setting that bumps shoulders with the soundscapes its influences create. 
---
16. 日野繭子 
[Mayuko Hino]

 – Lunisolar
Noise
EAI, Harsh Noise
Japan – Cold Spring 
Leaving unfathomably harsh, emotionless and unstructured noise in the late-80's/90's, Hino understands that shock-value noise has no place in the present day. I was never expecting such noise coming into Lunisolar, however, knowing her involvement in the legendary "psychedelic" Japanoise group, C.C.C.C., but there was no denying it was going to be rough. In the end, it is and it isn't, Lunisolar is abrasive and tearing as much as it is soaring and intricately crafted, a dense noise evolution in two movements that draws upon improvisational electroacoustic techniques throughout. The momentum carried through the first track, "Faintainhead", builds a post-rock crescendo with swirling, static drones that speed up and falter whilst metallic chimes saw in about halfway through alongside erratic beeps that steadily escalate in anger. Although crushing by the end, it's nothing compared to the psychy onslaught and aptly titled, "Astral Travelling", which employs one of the best uses of a theremin since its invention in 1928 as six of them rumble at various pitch ranges as convulsing static roars like helicopter blades through a distortion pedal. Anxious, discordant synth passages run rife throughout the second half and sonic tears in the disgusting sound plane rip the piece to shreds in a claustrophobic finish. The only harsh noise album suitable for a psychedelic trip, and even then, good fuckin luck. 
---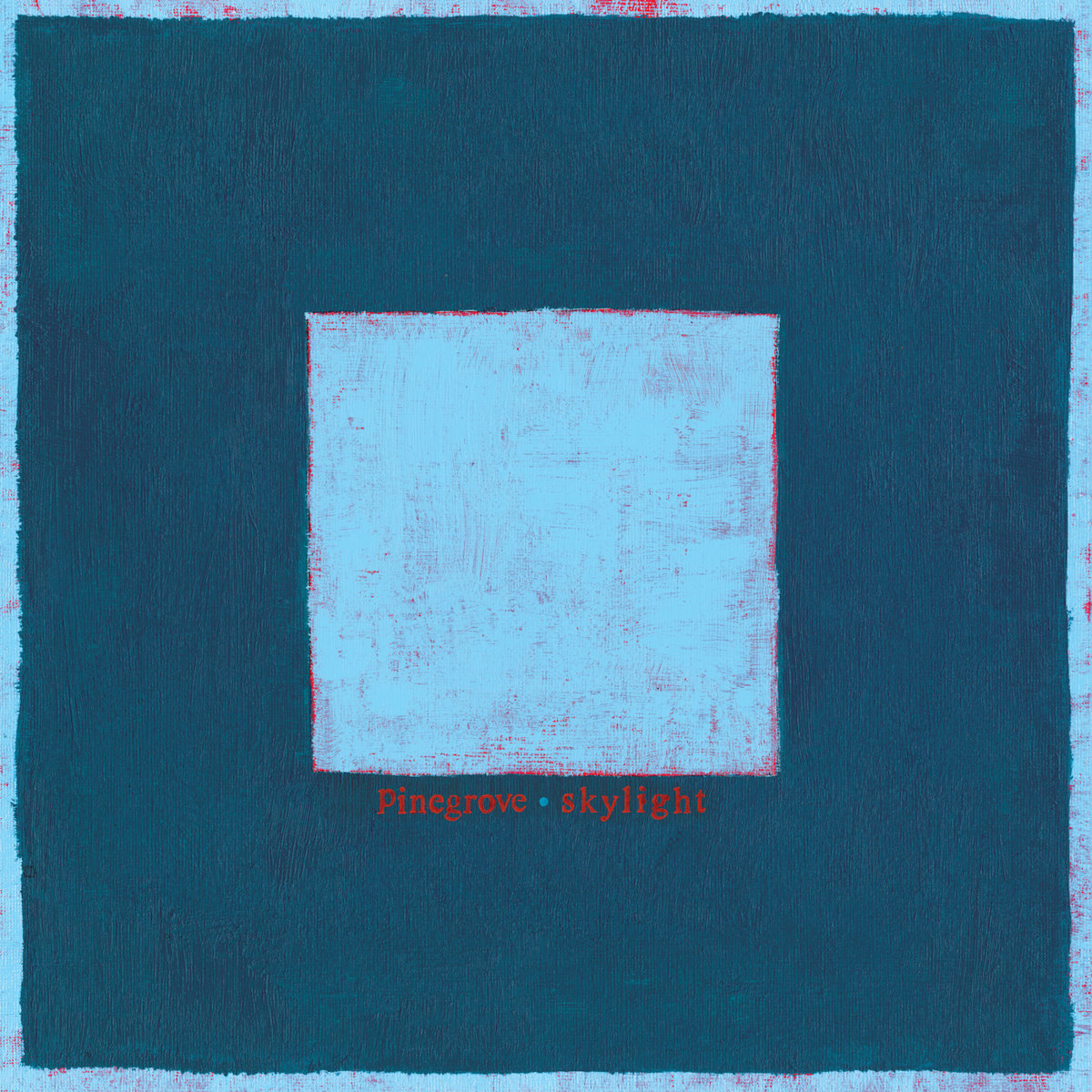 15. Pinegrove – Skylight
Indie Rock
Alt-Country, Midwest Emo
US – No Label
Considering the allegations encircling their lead singer Evan and the following interesting responses, Skylight was always going to struggle for traction, even after the critically acclaimed Cardinal, with many already rubbed the wrong way. Regardless of how many fan's ships have sailed, however, it turns out that it may actually be their finest effort yet. Skylight continues Pinegrove's characteristic core of alt-country driven indie rock whilst emo elements also seep through the sheer everpresent emotion carried by Evan's introspective croons. After being shelved for a year it's interesting to hear what is being said after everything that swayed the band, as every song oozes with passion and gathers past dilemmas, moments and thoughts in hindsight with themes of reinvention erected in the opening line of standout track "Rings": "This is the new way I behave now". The album's interesting interlude-heavy structure works well to combine the short departure in topical seamlessness and parallels the projects overarching feeling of longing as we are treated to minimal bursts of beauty between the more fleshed-out rungs. It's unfortunate that many Cardinal fans might not ever feel like listening to Skylight, and maybe that's deserved, but if they ever do, they'll be treated to a sound they've really been missing in the contemporary indie scene. 
---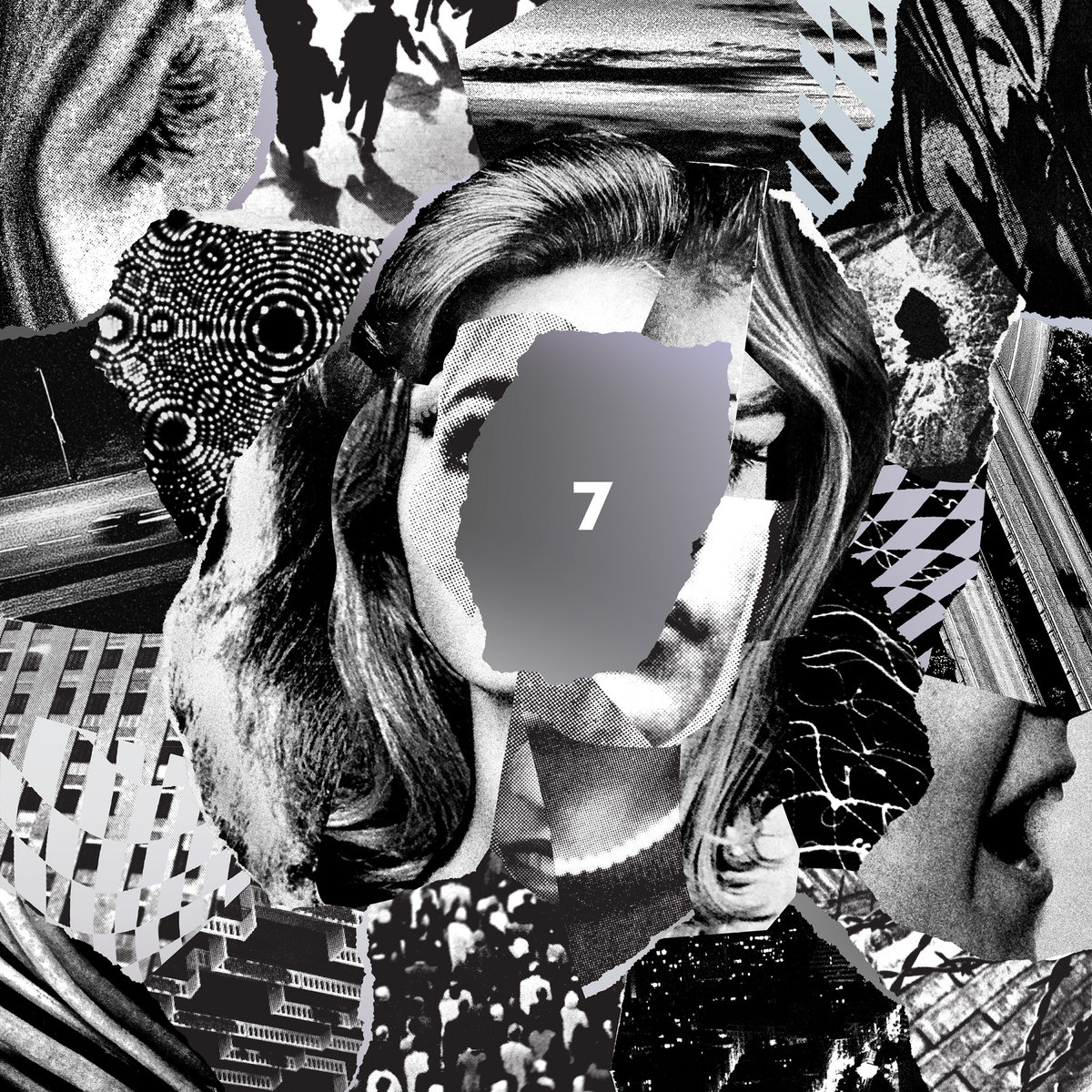 14. Beach House – 7
Dream Pop, Neo-Psychedelia
Shoegaze, Ethereal Wave, Ambient Pop
US – Sub Pop 
I always felt like Beach House needed a little bit more weight behind their dreaminess, and so I think the band may have tapped into my thoughts with 7 as their characteristic layering is tastefully boldened to muster up a notedly more ethereal dip into psychedelia. Hypnotic and wavey, 7 pumps the feedback and bows down to shoegaze with a consuming atmosphere that I believe rises above the indie pop mellowness of their most popular albums, Bloom and Teen Dream, with its swirling ambient foundations instead leaking a bittersweet and longing feel. It's just full of moments, debating the common critique of its sameyness as every track has something compositionally that makes my ears prick up, particularly the introduction of the percussion in "Lemon Glow" or the twinkling e-piano that opens and swirls within "Black Car". 7 is just gorgeously organic and successfully traveled down the sound-design fork-in-the-road that I'd always pined for.
---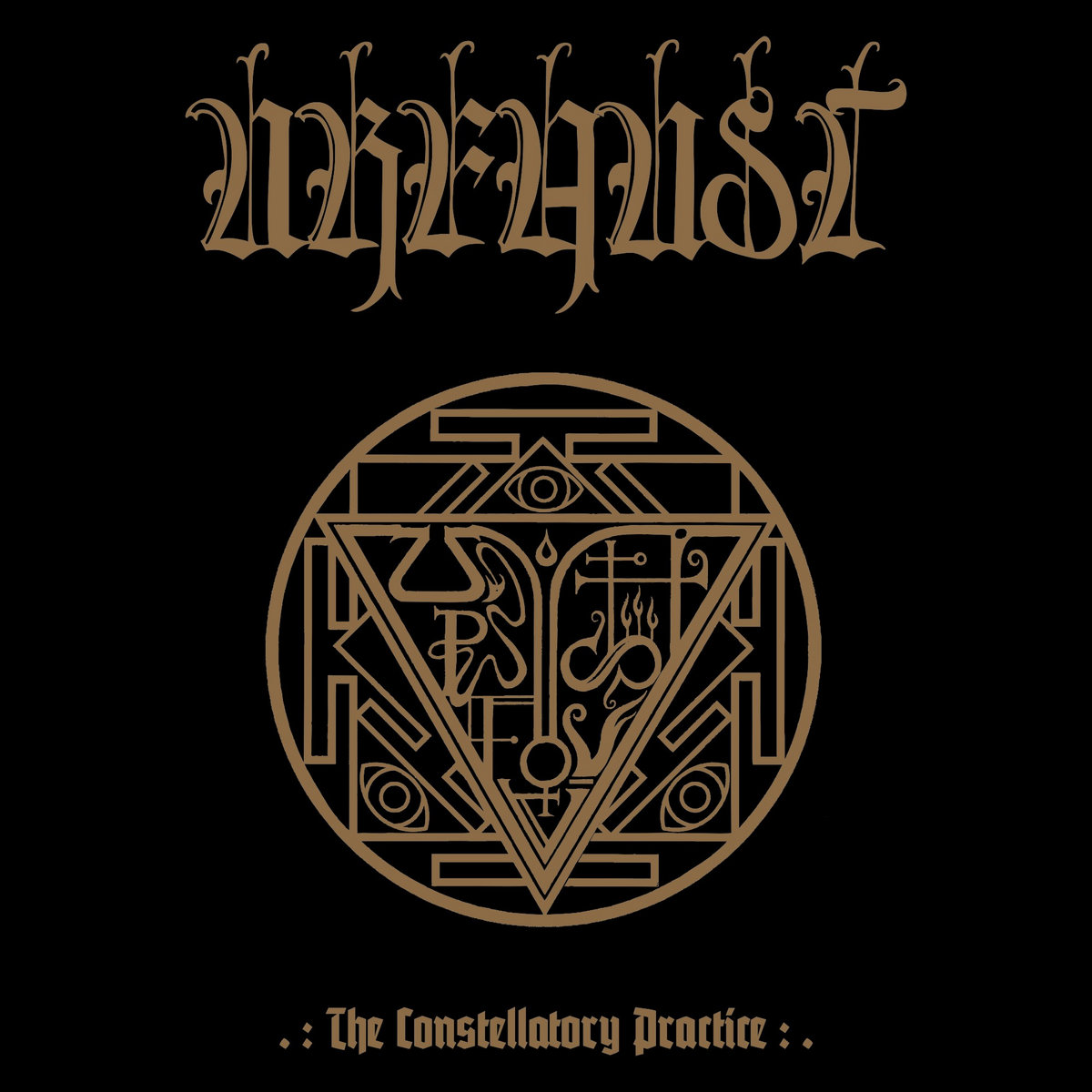 13. Urfaust – The Constellatory Practice
Doom Metal
Space Ambient, Atmospheric Black Metal, Drone Metal
Netherlands – Ván Records 
After more than a decade of distinctly dirty atmosblack metal, Urfaust takes complete hold of the doomy roots that began to creep underneath their later 2010's releases and thrusts it to the forefront. Resultantly, The Constellatory Practice is an absolutely mammoth of an album. Huge and hypnotic, the deacceleration of tempo opens up this sprawling, ritualistic atmosphere which IX's haunting vocals paint with deathly wails and chants (birthing timbres so harsh I sometimes struggle to distance them from the grinding guitars). The faux-operatic vocals on the decidedly psychedelic opener "Doctrine of Spirit Obsession" and centrepiece "Trail of Conscience of the Dead" separate Urfaust from contemporary doomers in its consequent spiritual sound, making the only suitable space for a live performance to be in a church that centuries old. The riffs are plodding and massive, mixing beautifully with emotional strings and offputting neoclassical dissonance whilst vast dark/black ambient passages drone in raspy textures between the atmospheric onslaughts. Urfaust's surreal evolution comes to a crunching tee with The Constellatory Practice, where their unadulterated occultness pools into a slab of dread. 
---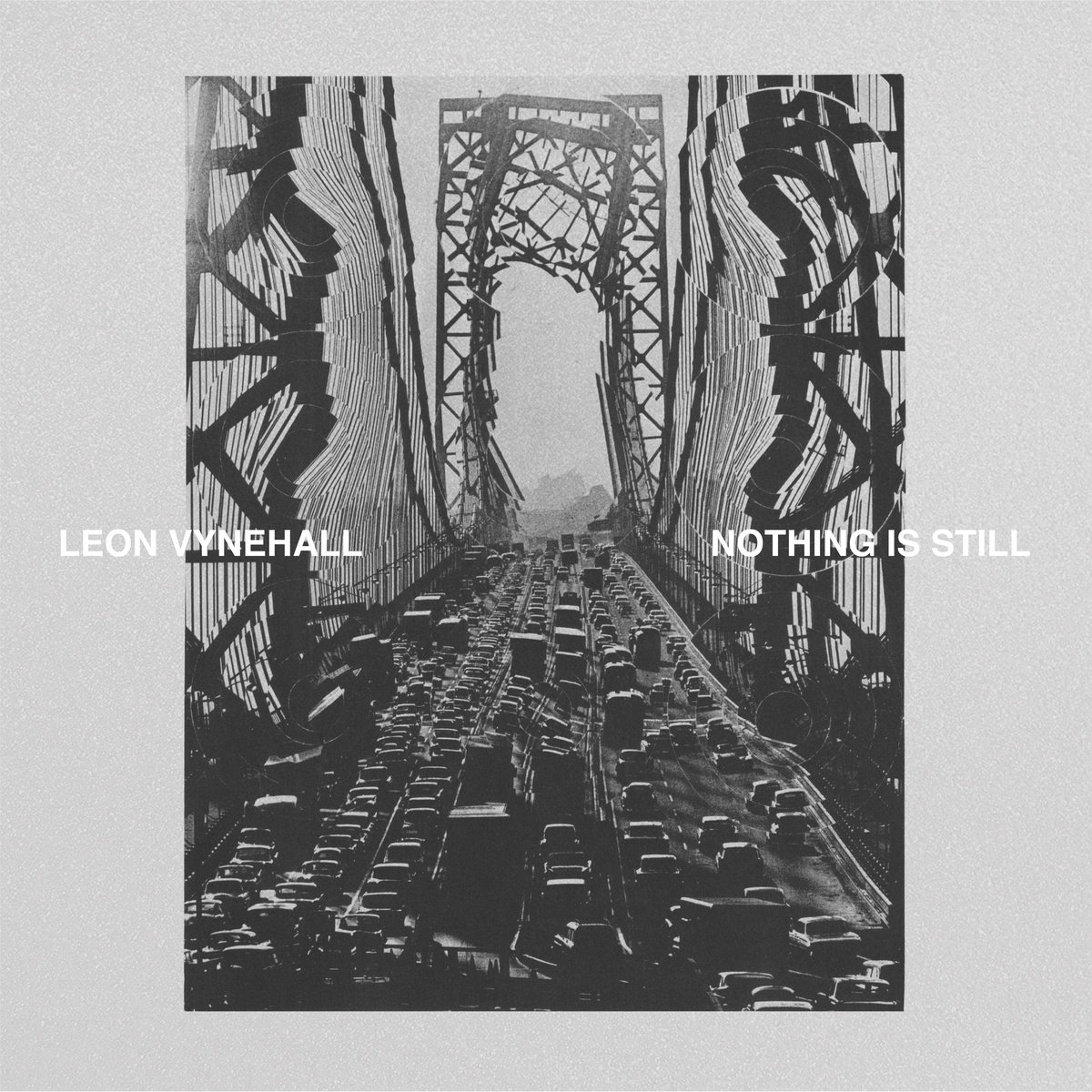 12. Leon Vynehall – Nothing is Still
Ambient House, Ambient
Nu Jazz, Downtempo, Modern Classical
UK – Ninja Tune 
From a name that goes alongside one of the greatest outsider house tracks of all time, Midnight on Rainbow Road, came an album more-or-less departing from the constant deep rhythms of his previous works, Nothing Is Still. A much more ambient take on his usual idiosyncratic version of house music, Vynehall constructs this consuming front that mixes modern classical and organic downtempo as swelling strings and synths, delicate piano phrases, nature recordings and woody basslines make it a lesson in incredible sound design. Reminds me in places of the lush beauty found within Paddy McAloon's I Trawl the MEGAHERTZ, whilst also painting an eclectic new picture within the genre of ambient house. Don't be put off by the heavenly descriptors, however, as this thing still thumps. 
---
11. Chihei Hatakeyama – Scene
Ambient, Drone
Japan – White Paddy Mountain
Out of Chihei Hatakeyama's nine 2018 releases, Scene really captures the hypnotic, electronically organic mood conveyed so beautifully by its artwork to be his strongest and most captivating project of the year. Hatakeyama's signature drones are airy, delicate and the opposite of active, more an ever-evolving body of sound. In this way, its incomparable to the year's ambient works of Hecker and Deupree as its strengths lie in its flourishing singular drone, as opposed to the everchanging, multi-instrumental affair of the former examples. It's beautiful, I can't help but picture Scene as the audio equivalent of slow-moving clouds. 
---
10. Daughters – You Won't Get What You Want
Noise Rock, Industrial Rock
No Wave, Art Punk, Post-Hardcore
US – Ipecac Recordings 
The title an answer to fans of their mathcore grinders, Canada Songs and Hell Songs, I reckon, You Won't Get What You Want is fucked, violent in a completely different way than their initial manic outings. Lucky that's exactly how I like my noise rock. Strangled in mechanical dissonance, you wouldn't be surprised if No New York had been stuck in the CD player of their tour bus since touring for their last album ten years ago as the guitars grind with similar anxious atonality alongside vocals that ooze hatred and confusion. Percussion-driven noise cling and clang just beneath each angry shout, abrasive slabs hit you at every corner, but the melodies (everso convoluted or indistinguishable) are beautiful in this disgusting way, making it somewhat more accessible than you may think and allowing for the industrial curveballs to floor you when they come. Compare the leading single, "Satan in the Wait", and its lethargic yet soaring synth melody to the convulsing wall of "City Song" to see the range of crushing timbres Daughters are capable of spewing. Shouting has never felt quite as good. 
---
9. The Caretaker – Everywhere at the End of Time – Stage 4
Turntable Music, Sound Collage, Dark Ambient, Noise
Glitch, Drone, Ambient, British Dance Band
Poland – History Always Favours the Winners 
At 15:40 in the second track of Stage 4 is one of the scariest sounds I've ever heard, and to complement that, the other 90 minutes of the album don't show any sympathy in its mangled wall of manipulated history. Cut and pasted and shredded and reconstructed and crumpled and stomped onto a musical canvas that furthers  Leyland Kirby attempts to emulate the horrors Alzheimers in its last stages, Stage 4 distancing itself from the comparatively "complete" previous installments as the same big band samples spurt with lose structure out of what sounds like a dozen broken record players in a haunted basement. The samples are no-longer recognizable and are instead threaded underneath this heavy cloud of glitchy, dark ambiance that seizures with audible pain. Longer ambient passages composed of stretched and echoed horns dominate the second half in disgusting dissonance as opposed to the first which offers an onslaught of confronting and jarring collage, two sides to the depressive coin that is Stage 4. With this installment, Kirby solidifies what might be my favourite ambient concept as I sit there (primarily in the dark) utterly disturbed and equally mesmerized. It's unpredictable, scathing and absolutely phenomenal. 
---
8. Tim Hecker – Konoyo
Ambient, Electroacoustic, Drone
Gagaku, Glitch, Post-Minimalism
US – Kranky  
I've mentioned before that I think Hecker is on another sonic plane, and the dissonant Konoyo is just another palette of otherworldly sounds. His unique brand of ambient music is everchanging, evolving and vast, a consuming collection of noises that I can't fathom exist, and the introduction of more traditional Japanese instrumentation extend this as piercing strings and percussion wail and rattle throughout. As opposed to the rumbling noise of past albums, Konoyo more treads the electroacoustic line as its orchestral elements are at the forefront to be twisted and enveloped in electronic effects. This sees Hecker's signature sound manipulation in full-force but presented in a way that doesn't cloud the Gagaku instrumentation, instead encircling the hypnotic acoustic phrases as on "In Earth Mother Phase".  The result is this anxious atmosphere where the uneasiness is only exemplified by the long-form song structure, with opener "This Life" and huge closer "Across to Anoyo" reveling in wallowing, discordant drones. As with all Hecker compositions, Konoyo is a positively rough aural journey and sees experimentation beyond Western constraints, a new frontier in such active ambient music. 
---
7. Against All Logic – 2012-2017
Deep House
Funky House, Outsider House, Microhouse
US – Other People 
Coming onto Jarr at the release of his incredible Nymphs series, his more danceable house side was one I'd always hoped to see more of, and behold, my hips starting gyrating sometime in mid-February when this glorious album dropped, an old-style deep house gem that expands even more upon the touches of groove peeped on his earlier releases. 2012 – 2017 breaks the perception that house isn't really an album-orientated genre as each song intertwines this carried sentimentality that seems to vibe into the next through exquisite, playful sampling. The menacing and manipulated opener, "This Old House Is All I Have", simply locks in a jig that does not stop. Hypnotically repetitive, fast-tempo bangers like "Some Kind of Game" casually bump alongside slower and more sensual tracks such as "Such a Bad Way while the funky knob is turned well beyond maximum on tune, "Now You Got Me Hooked". Jarr spins a sample better than Kanye does in the glitched-out "You Are Going to Love Me and Scream" and ends on the cryptic outsider house epic "Rave On U" that makes me want to do exactly that (watch out). 2012 – 2017 would have sounded at home on sweaty dancefloors in the mid-90's, but the joy of its 2018 release date is that it introduces this sound (albeit updated) to a whole new group, getting those crotches thrusting for even more decades to come. 
---
6. Earl Sweatshirt – Some Rap Songs
Abstract Hip Hop, Experimental Hip Hop
Jazz Rap, Glitch Hop
US – Tan Cressida 
Although lauded for its wordsmithery and flow (or lack thereof), Earl's Some Rap Songs is more memorable to me as the time that these cryptic, spider-webbed lines finally found their place alongside equally as abstract production. I've always been impressed with the sound of the OFWGKTA crew, even when it was their early DAW-trial-tone days that were the foundation for his horrorcore debut EARL, but this project underlines that the group has really departed from those signature sonics into a much more individualistic direction similar to Tyler, the Creator's Flower Boy. It's dingey and shrouded in the hiss of low-fidelity with cloudy jazz samples sometimes higher in the mix than Earl's own vocals, birthing this confused, swallowing atmosphere to tie-in with the lethargic lyricism. In this way, it makes sense that sound collagers Standing on the Corner are featured, as their symbiosis in sound is stellar. Not even 25 minutes in length but not a single second is wasted as Earl's dense flows that dare to rhyme ("The Mint") trod underneath the wavy samples and create this antithetical lazy vibe that contrasts heavily with the introspective subject matter. As almost the sole producer and voice on Some Rap Songs, Earl has found that unorthodox sweet-spot that will undoubtedly set himself beside timeless abstract-hoppers. 
---
5. Julia Holter – Aviary
Progressive Pop, Art Pop, Ambient Pop, Experimental
Chamber Jazz, Modern Classical, Free Improvisation
US – Domino
It took a live performance of Holter for me to fully understand this monolith of progressive pop with all its massive experimental tendencies being so utterly full-on coming off the comparably tamer Have You in My Wilderness. What I learned is that this phase in her compositional journey is what I've always wanted, pushing pop further away than I can grasp. The complexity and sheer beauty of Aviary combines her journey as an artist, from her classically trained background to working with legendary electroacoustic composer Michael Pisaro, and then to her starry-eyed art pop escapes such as Loud City Song, where their distinctive sounds meld into vast chamber accompaniments that mix and star alongside her operatic vocal range. Just throw yourself into the deep-end with the colossal, free-improv opener "Turn the Light On" after listening to the similarly ethereal but rather domesticated singles "I Shall Love 2" and "Words I Heard" to understand the musical expanse covered by Aviary and realise that Holter is trying to cover experimental music with the guise of pop, not the other way around.        
---
4. Ovlov – TRU
Indie Rock, Shoegaze, Noise Pop
US – Exploding in Sound Records
Blasting in with "Baby Alligator", Ovlov stamp 2018 with one of my favourite guitar melodies of the decade, clawing in with distorted fuzz to introduce TRU as a scathing dose of shoegazey noise-pop. Sculptured sludge is about the most accurate description I can muster to outline the guitar tone swallowing the record, an all-consuming crunch that twists, turns and towers around Steve Harlett's angsty vocals in excellent riffage. As opposed to their similarly solid debut, am, TRU's sound is more polished, tastefully produced to prevent what could be a muddy mess of feedback and indecipherable vocals. Comparably, the more emo tinges from that first record carry over to seep into tracks like "Spright" and "Tru Punk" (peep the stellar wall of dissonant guitar noise in its last 30 seconds). Clearly, Harlett has a few Dinosaur Jr. posters pinned to his bedroom walls because his indie noise-rock stompers such as "Half-Way Fine" and "Fast G" grind right alongside J Mascis and co. 
---
3. Taylor Deupree – Fallen
Ambient
Field Recordings
US – Spekk
Deupree turned what was supposed to be a solo piano work into a consuming, organic and cathartic experience, the piano functioning as the clothesline to sparse field-recordings and stray synthesizers that hang like twinkling conversations in the background. Less droney and constant than more popular works such as Snow (Dusk, Dawn), the tastefully repetitive solo piano phrases throughout Fallen instead touch on the conventions of minimalism, steadily evolving as hypnotic expressions breathe below a cloud of analog tape hiss. Notes wobble and distort in delicate opener "The Lost See" whilst a raindrop roar suffocates the outro of standout "Sill", Deupree's mastering lays out an ethereal sonic palette that ushers questions of abstract sound sources and recording processes which in turn leaves me again in absolute awe at the weight and complexity of such loose-sounding ambient soundscapes. Undoubtedly one of his best works to date. 
---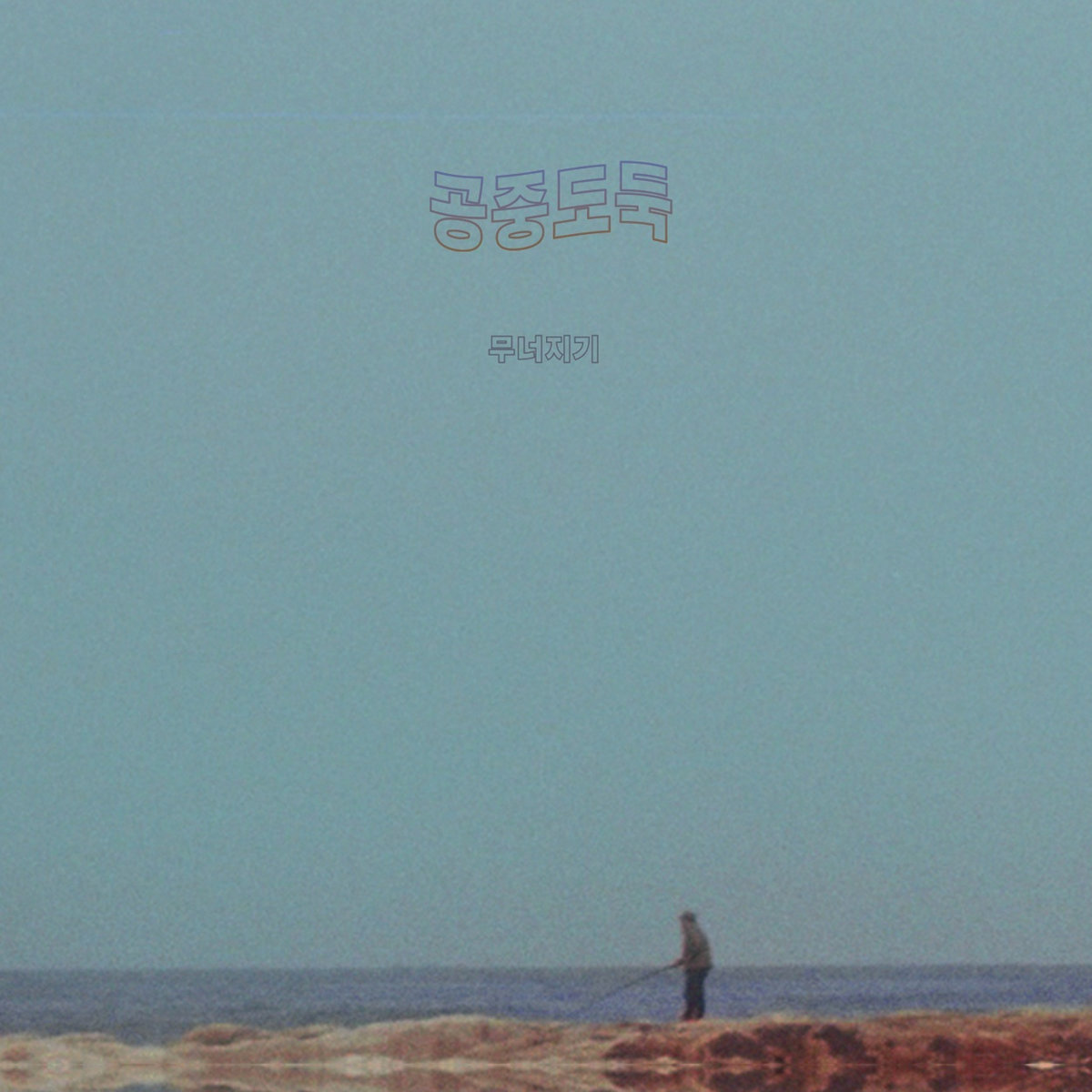 2. 공중도둑 [Mid-Air Thief]
 – 무너지기 (Crumbling)
Folktronica, Neo-Psychedelia, Psychedelic Pop
Psychedelic Folk, Dream Pop, Progressive Pop 
Korea – No Label
An album whose associated genres makes any somewhat psychedelic individual get goosebumps, 공중도둑's second album is a sparkling intertwining of traditional folk instrumentation and lush electronica with enough warbling to tickle the acid trips of many. Layered with rich synths that tangle with acoustic fingerpicking, 무너지기 cleverly dances between the new and the old in harmony rather than strict contrast. Peep standout track "쇠사슬" for acoustic grooves beside cascading electronic arpeggios or centerpiece "함께 무너지기" for tasteful jumps to and fro high and low fidelity. It's a stunning palette of upbeat, psychy timbres, longing in the sense of its flourishing tones and is a dreamy Korean staple not to be missed. 
---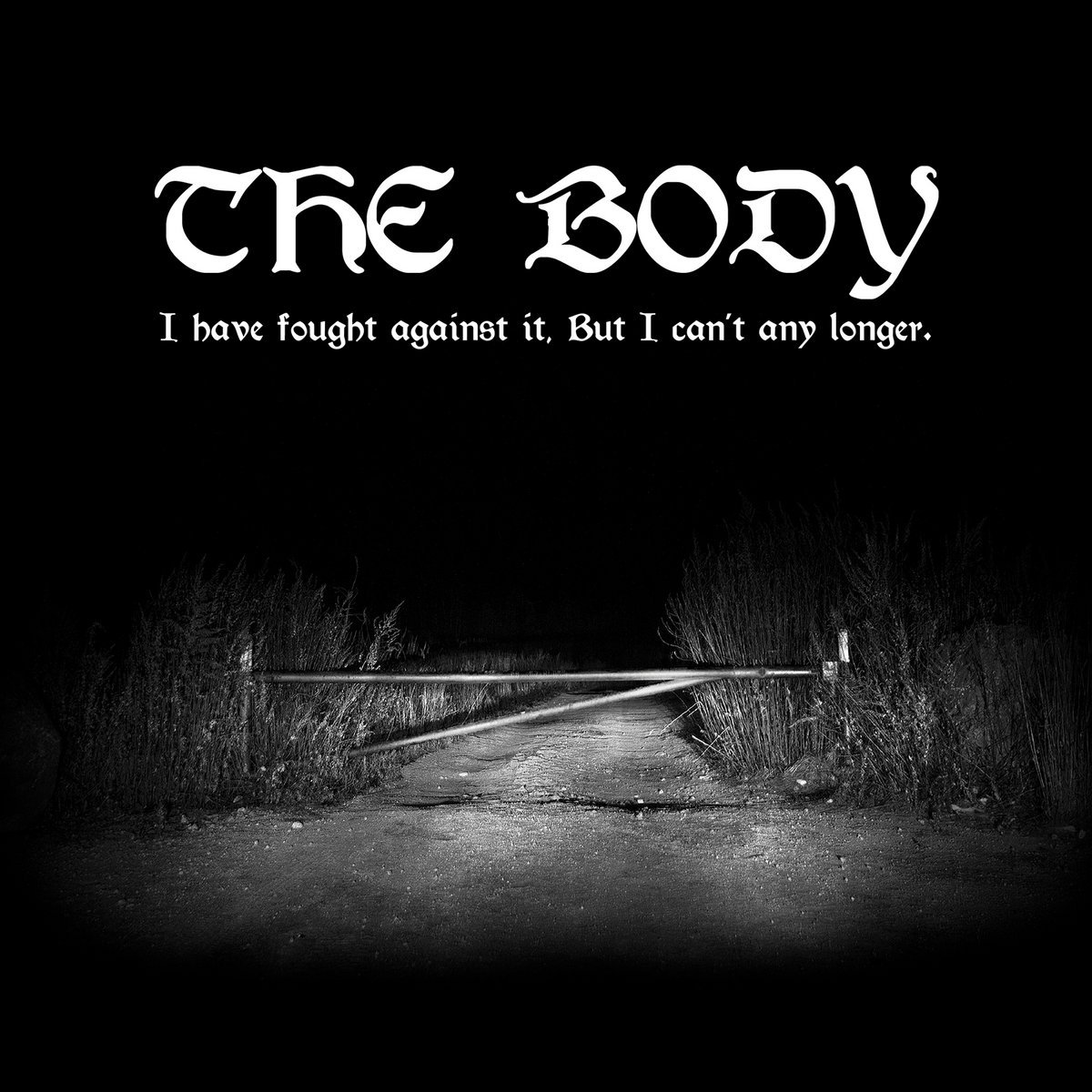 1. The Body
 – I Have Fought Against It, but I Can't Any Longer
Death Industrial, Drone Metal
Post-Industrial, Neoclassical Darkwave, Power Electronics
US – Thrill Jockey
IHFAIBICAL is The Body's most realised, most disgusting effort to date. Teaming up with Kristin Hayter (LINGUA IGNOTA) added another wretched layer of depressiveness as Chip's haunting wails spill over industrial soundscapes bound to thump your gizzards. The record carries enough weight through its grim drum-tone, twisted and distorted, that the vinyl might as well come as an etched stone tablet. A continually violent listen that intertwines the anger of death industrial and the solemness of drone metal, it's not a casual armchair experience, but is still beautiful in its own cacophonic way. It'll leave you exhausted.